We love to
Build Innovative Digital Ideas to Empower Brands
We provide a 30-min free consultation meeting
to discuss your business needs.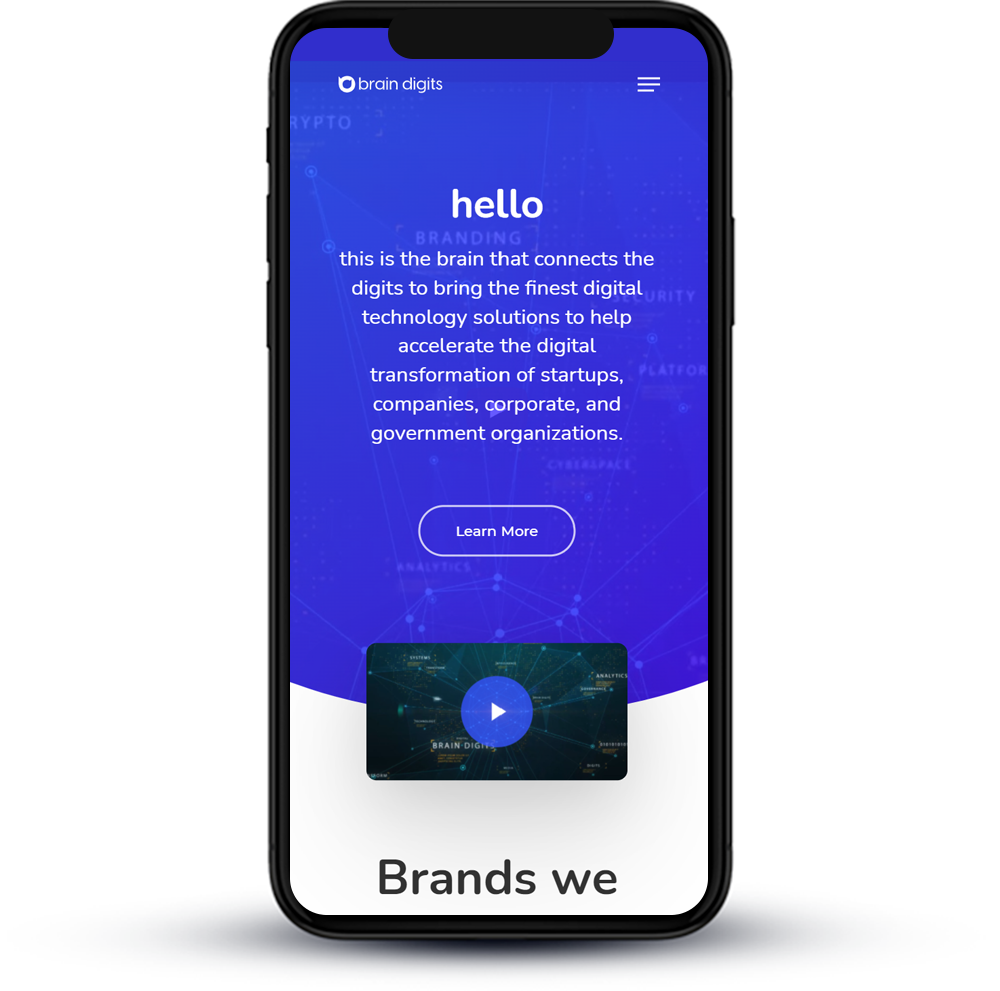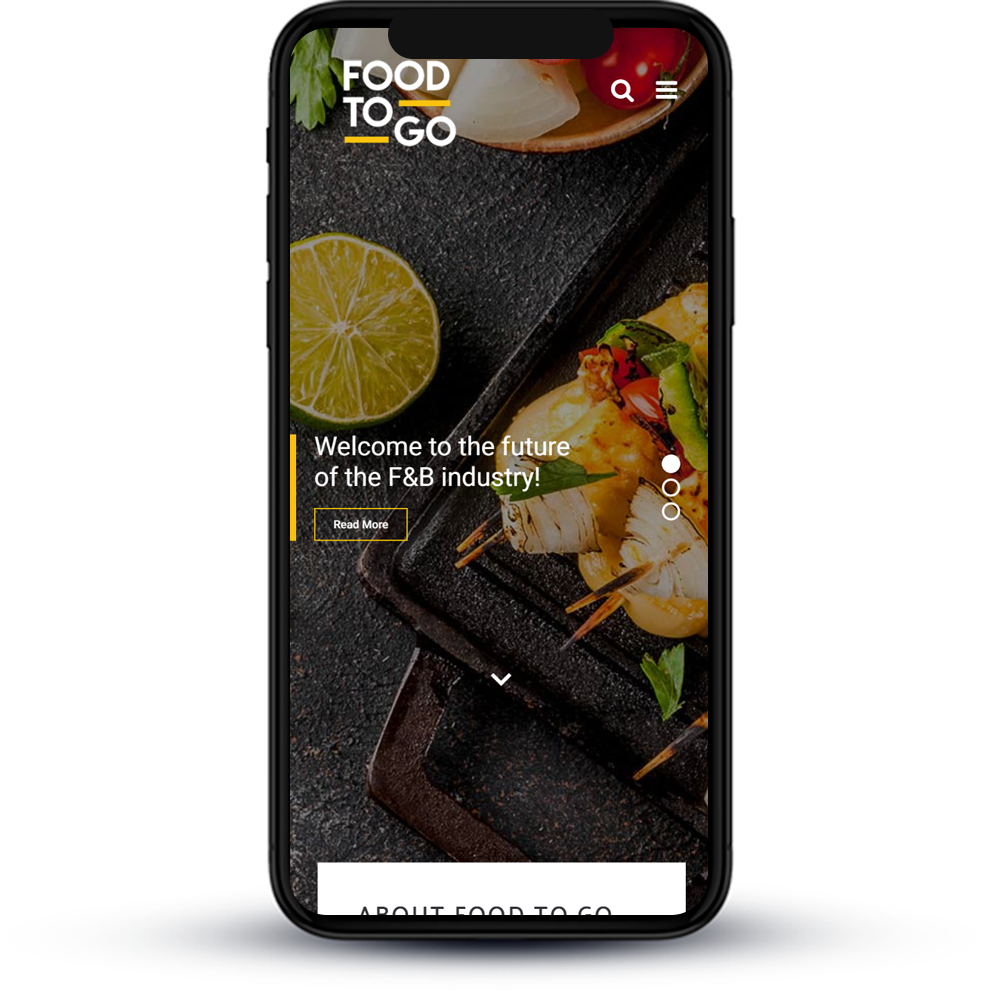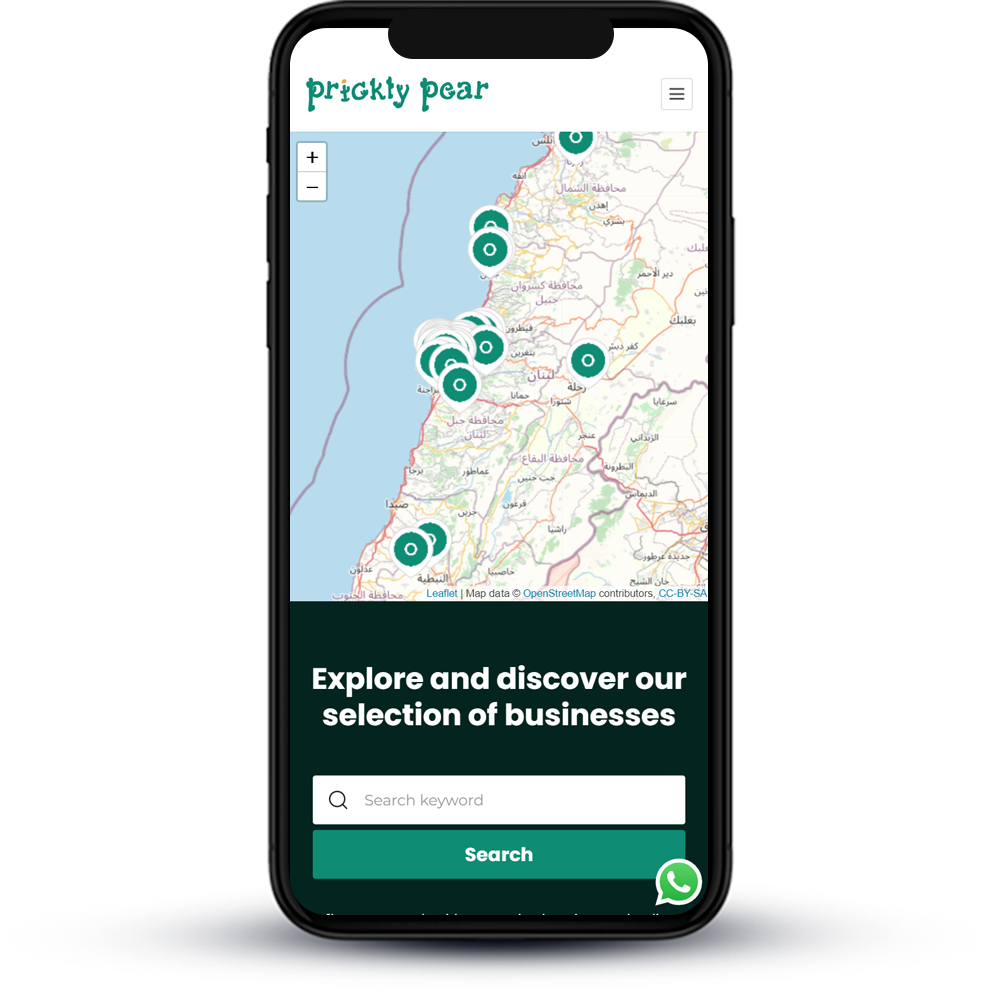 Quickly unleash cross-media information
We provide smart and flexible digital services
Value is what we aim to provide by mixing creativity with technology.
We work closely to help you deliver better results and achieve your business goals by using the latest business technologies and digital media solutions.
We design and develop beautiful, highly functional websites that make a lasting impression. Our websites are responsive, interactive, and feature-rich. We design sites that are flexible enough to fit your needs and grow with your future plans.
Search Engine Optimization is an ongoing process that moves your site to the top of search pages and to the top of your customers' minds. We love promoting websites on search engines such as Google.
We improve our clients' business by building brands. We are always keen to help organizations manage their audience and achieve long-term growth.
Our deep knowledge of social media platforms gives our clients an advantage when developing interactive plans. According to that knowledge, we set strategies, create attractive content, run campaigns, manage communities and analyze success.
We create highly polished iPhone & Android apps for startups and enterprise clients. Hybrid or Native, we help you choose the best solution according to your need, plan, and budget.
Quickly unleash
Featured Works
Looking for more? View our portfolio of work
Quickly unleash
Services Package
Website Maintenance
Maintain and Manage Your Website
System Update
Upgrade Security
Firewall Management
SSL Certificate
Regular Content
Request Quote
Search Engine Optimization
Increase your Website Search Visibility
On-site SEO
Quality Backlinks
Meta tags improvement
Article Writing
Local SEO
Request Quote
Social Media Management
Market your Business
Profile Branding
Content Development
Daily Posts Designs
Community Management
Ads Management
Request Quote
Testimonials
Our Clients' Statements
From our first chat to the execution of my website, the team at Beirut In held my hand every step of the way. They listened, they advised, and they were patient. I couldn't ask for more. Above all else, they are professional to the hilt. I would highly recommend putting your trust in this company and I guarantee you'll get the results that you are after.
— Derek A Issacs
Managing partner, Wordclinic writing agency
Your service is personalized, you added value in understanding our needs, act accordingly and follow up constantly. You are not a choice (like iPads) you are a must.
— Anis Jreissati
Owner of Lemec Lebanon
Since the moment that we talked to Beirut in we trusted them to do our website, they are professional and they listen to their customer and they do their best to give you a global image on what are looking forward.
— Francois El Hajj
Answers to requests and service deliveries are fast and accurate and professional. In other words, one doesn't get from you endless mails coming back and forth with an approximate answer.
— Unitco
The design was very neat, professional and straight to the point. I am happy that you have listened and understood exactly what I need before you start working
— Toni Mourad
Owner of Keeng electric
``Working with Beirut In was one of the most righteous decisions I ever had. With Beirut In team, especially Juliana, you feel how valuable you are as a client, the word ``impossible`` or ``hard to be done`` do not exist in her vocabulary. She always finds a way to make things happen, with genuine care and high professionalism. I surely would recommend working with Beirut In and believe I had the privilege to have such a professional and visionary team to support me for the development of the website of my company Claumed.``
— Claudette Safar Richa
Owner of Claumed
Thank you for being really professional and accurate it's rare in Lebanon! I'm glad to work with you.
— Christine Maalouf Abi Najem
Very happy to cooperate with Beirut in, the company represents a large part of my organization's work in the field of business technology. Skillful, creative, experienced and professional team, It's an enjoyable experience that I highly recommend.
Thumbs up!
— Riham Mohamad
Culture Resource
Our new website is exactly what we wanted: modern, clear, professional, ...
Thank you for putting in the extra effort to deliver our website on time.
The positive attitude of the team, along with the professionalism and responsiveness makes everything possible.
Happy to cooperate with Beirut In!
— Karl Zouein
Owner of KZ Architects
``Beirut in`` represent a big part of my company's growth and exposure. Their beautiful designs in collaboration with their skillful team are helping me reach the world one day after the other.
A team much recommended to work with!
— George Younan
Owner of Cloud Ascent
If you want great content and do not want to worry about creating it at the same time, you've stopped in the right place. I have been a repeat customer at Beirut In and have always felt more satisfied than I had anticipated. To summarize, the words professional, responsive, and high-quality output comes to mind when thinking about my experience with Beirut in.
— Arezou Harraf
Owner of Learn & Evolve
We have worked with Beirut in for our website and SEO. These guys did an amazing job! Not any other company could ever beat their professionalism, prices and services. Jack was always there every step of the way to meet our needs and demands. He is over knowledgeable in every aspect of development and gets things done instantly! I highly recommend Beirut in for their excellent services!!
— Emma Abi Haidar
Owner of Iconic Mortgage
We would like to express our gratitude for the prompt and helpful service you have given us. We will always appreciate the cordial relationship we have shared in the past year with Beirut In. Wishing you continued success Jack!
— Saba Intellectual Property
Corporate Communications
Amazing team, they are supper helpful, Professional and real experts. They know what they do and you can rely on them. Their communication is excellent always their to support and help. I'm so glad to have met them and worked with them.
— Angela Turky
Owner of Kelchi Events
Wide Aluminium Windows and Doors is now on top of all companies in our industry because of the hard work of Beirut in teamwork, We Love you.
— George Jendo
Owner of Wide Aluminium Windows & Doors
Very professional, reliable and friendly team, always there to help and support
— Dana Muhajer
Culture Resource
Very professional, friendly &helpful technical team, 24/7 chat available and very supportive! Thumbs up!
— Elena Beniamen
Great Experience working with Beirut In Team, very professional services
— Maya Maalouly
Owner of Mimelle
Lebanon
Northern Metn
7th. Floor, Regus
Le Mall Building
Australia
6/453-455 Victoria Street
Wetherill Park NSW 2164
Schedule your visit
Date and Time
Monday – Friday
9:00 AM – 5:00 PM