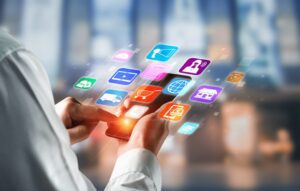 As eCommerce businesses have taken over the traditional ones, digital marketing has also slowly but surely conquered traditional marketing ways. Billboards have turned into Facebook and Instagram promotions, TV ads have turned into Youtube ones, and newspaper and magazine ads are Google ones now. Digital marketing has become essential for your eCommerce business, so here are 5 digital marketing tips to boost your eCommerce business.
Use Promotional Tools like Content Marketing and SEO
Social media platforms grant you promotional tools for your business that have you selecting what type of audience you want to target and more. Your content should also be original, attractive, and valuable. Create attractive pieces to impress your audience and gain more engagement. As for SEO, it is always a good idea to optimize your website and content according to what makes you rank higher on Google and other search engines.
Sustain Online Presence
Online presence is one of the keys to the success of a business in today's world. To get the best of your online presence, know where your audience spends their time the most and work on that platform. Post regularly to sustain your online presence.
Create an Email List
Email marketing can be critical to boosting your eCommerce business. Use email marketing tools, that can be installed for free, to create a list of previous and prospective customers. Include items that you think will grab the attention of these customers to get the most out of email marketing. You can also include your business's promotion codes and sales.
Use Google My Business
 Create a free Google My Business profile. It will surely help prospective customers to find your business when searching for it or something similar.  Add photos, business hours, services you offer, and more to give the user an idea of what your business is like and what they should be expecting.
Create a Website that is also Mobile-Friendly
Having a website made for your business where you can display your work and your services can do you a huge favor. But that is not enough. You also have to optimize it to be mobile-friendly since most users use their phones or tablets to view an abundance of their searches. It should be simple and responsive so that the users don't get bored looking into too much stuff.
These 5 tips will boost your eCommerce business when used with sustainability and discipline. And don't forget the new 4 Ps of digital marketing: Product, Price, Place and Promotion.
Product is the basis of every business. Price determines the strata of people you are targeting. The place is the digital access location that will attract the most customers. And promotion will let prospective customers know of your products or services and anything new that you are offering.
Practice these steps and you are sure to see the positive difference they will make to your business.
Related posts