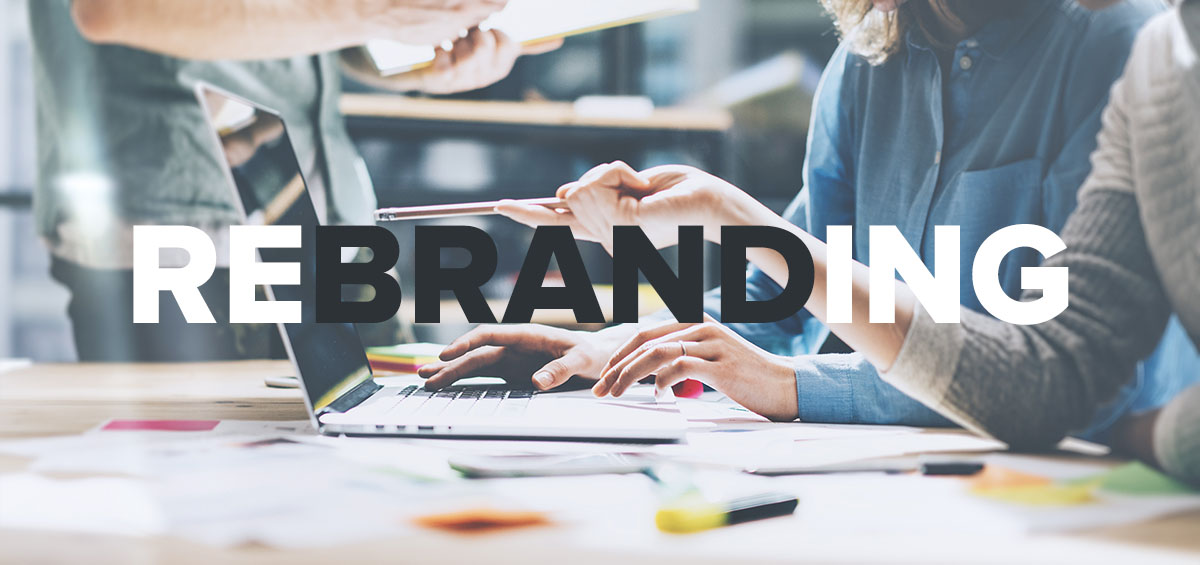 Rebranding, hearing this word for the first time be like… wow this is something huge! It is; and due to the fast social, economic, and technological evolution we are witnessing it is "THE" word every single business, big or small, should consider for the long term. Believe us it is!
In this article, we will help you know everything about rebranding, especially if you are a freelance rebranding expert in Lebanon or an entrepreneur who is willing to take his business to the next level.
If you think it is early to dig deep into this topic, think again. Social media giant "Facebook" has taken this huge step, and it's the most famous example of rebranding in 2021.Facebook became "Meta", and we will build our article on this example to explain the importance of rebranding and how to rebrand successfully.
Before we proceed, it is crucial to mention that rebranding is not uncommon in Silicon Valley. Several companies have changed their names as they bid to expand their services, such as Google in 2015. Google established Alphabet Inc. as a holding company to expand beyond it search and advertising businesses.
What is rebranding?
Rebranding is the process of changing the image of a company or product. It is a marketing strategy that involves changing the logo, name, symbols or a combination of all of them. In other words, rebranding is creating a new identity for the company and raising awareness for it, therefore reconnecting with customers. You should put in mind that rebranding is critical so if you don't get it right it can be catastrophic for the company.
Let's go back to Facebook. The parent company has a new name now "Meta", with a new logo and a new vision. The rebranding positioned Facebook's social media app as one of many products under the parent company, such as Instagram and WhatsApp.
Facebook Chief Executive Officer, CEO, Mark Zuckerberg made the leap six months ago. He has been pouring billions of dollars yearly into virtual reality (VR) and augmented reality (AR) to build the Metaverse, and it was only a matter of time before he revealed the new brand to the world.
When Zuckerberg finally revealed the news on the 28th of October he made it clear that "In the coming years, I expect people will transition from seeing us primarily as a social media company to seeing us as a Metaverse company". Metaverse is the future of the internet according to Zuckerberg.
So what is Metaverse? It is an online world where people can use different devices to move and communicate in a virtual environment.
Why did Facebook Rebrand?
This leads us to "why rebranding", Facebook wanted to have a new brand identity that reflects the future vision the company is working towards. According to Marc Zuckerberg People think of Facebook as a social media company, but the way they think about themselves is that they are a technology company that builds technology to help people connect. In other words they are moving beyond social media, so the company name "Facebook" was not relevant somehow to the services the company provides. This calls for… Rebranding!
There are many reasons why a company, just like Facebook, may wish to rebrand, such as:
Changing consumer habits
A shift in the company's product offering
Changes in the target market
Changes in Leadership
There are two main types of rebranding, reactive and proactive. Reactive is when the company responds or reacts to something, and the aim is to change the company's image, a merge for example.
Proactive rebranding occurs when company executives are thinking ahead or see a growth opportunity. Possible reasons include targeting a new market, changing focus, or reconnecting with the customers. We can clearly see this in the rebranding Facebook did.
Things Facebook considered before Rebranding
Whatever factors have pushed you to start thinking about a company rebranding, it's not something to take lightly. Before you jump into the work of rebranding, here are crucial things you'll want to consider, just like Facebook did.
Remember who you are: While refreshing your image, it is important to hold on to your unique value proposition and maintaining fidelity to your core mission/values.
Articulate Your Reason for Rebranding: Ensure you can clearly articulate why you are rebranding: Will the rebrand provide additional benefits to the customer? Expanded service? Centralized customer service?
Stay Original: while rebranding, make sure you don't end up using similar fonts and color palettes as your competitors.
Be Clear About your Mission and Vision: Rebranding is much more that a new name and logo.When rebranding, it is crucial to ensure that your organization has a clear mission and vision statement.
Make sure that Your Audience Knows It's Still You: The rebranding transition needs to be smooth and done over a period of time, to ensure your customers know it's you.
Think carefully about your company's name, slogan, and logo: If your company's name mismatches your identity, modify it. Make sure that your new brand name conveys your message, is easy-to-spell and catchy. Then create a memorable slogan that reflects your company's vision, and consider developing a new logo as well.
Finally, knowing the risks of rebranding, such as losing your customers, can help you determine whether or not you're going into a rebrand for the right reasons. So take a deep breath and think thoroughly about your reasons. We can make the first step easier on you, if you are willing to rebrand because sales have been slow, you might want to reconsider. This issue can be solved by creating a new content marketing strategy or a new social media strategy.
Related posts