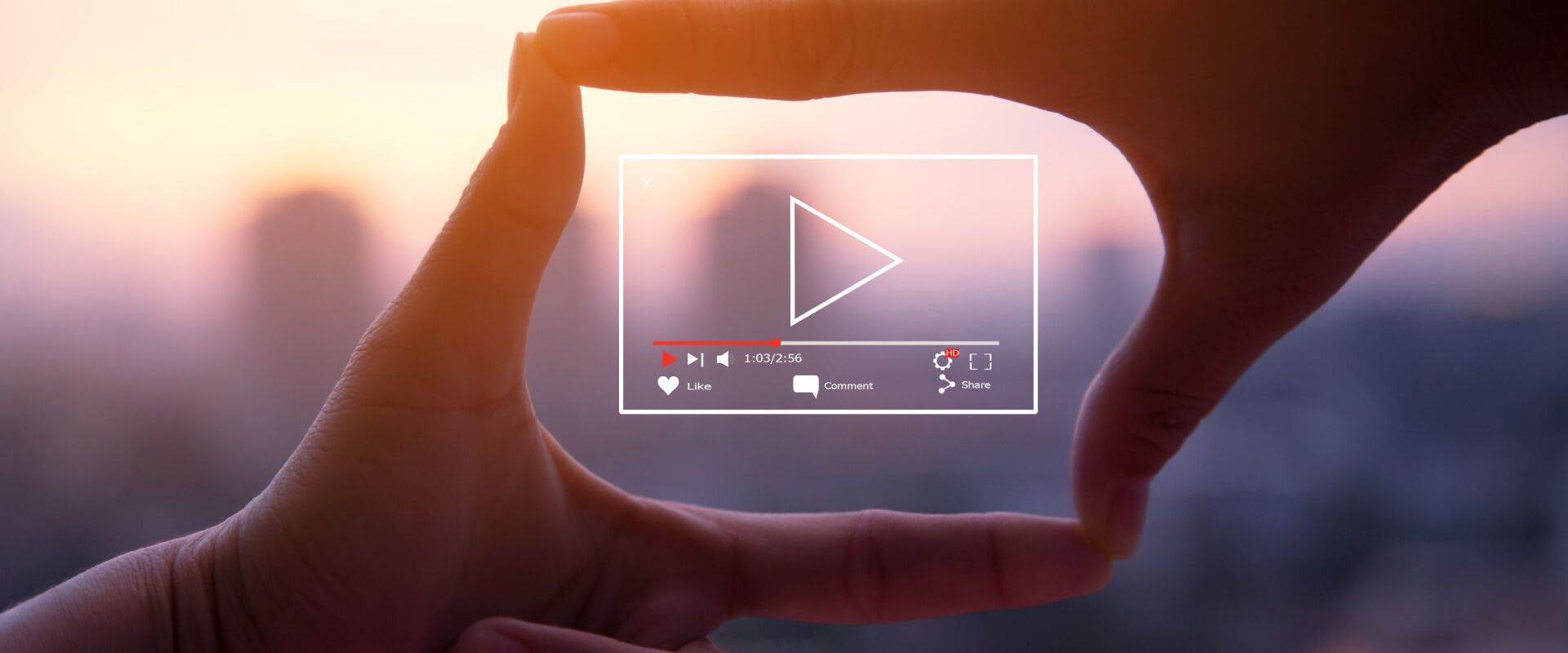 72% of the global audience prefers to learn/know about a product or a service through videos, according to Hubspot. That is why videos became a key element in content marketing, especially on social media, from short-form videos on Tik-Tok and Instagram Reels or stories to partially long videos on YouTube or Facebook.
If it is up to you, will you take a still photo in an event or a family/friends gathering or will you capture the unforgettable moments in a short video? You will most probably film a video right? To be honest, we would take the same decision.
Videos are more engaging and memorable than any other type of content, think about it for a moment; don't you remember what you see in a short or a long video easily? You will definitely do, that is why companies started to use videos more frequently because videos are users friendly and people remember what they see in them easily… in other words, if you love videos, this means consumers will, so videos shall it be!
As we previously mentioned Videos nowadays are an essential element in any marketing strategy and it has a bright future, statistics showed that 81% of global businesses use videos as a marketing tool, including universities and educational brands. Why? Because they can be used as means of storytelling, which is exactly what any brand needs to build its authenticity and communicate with its audience.
The most asked question these days in the marketing field is "what's the future of video marketing?" In Beirutin we took the initiative to help you figure out what the answer is, to make the best use of this increasingly critical tool, whether you are a freelancer in the video making industry or a freelancer specialized in marketing, or an entrepreneur aiming to reach out for your target audience.
Before we dig deep into the question, let us tell you exactly why are videos so important in any content marketing strategy.
People love videos & prefer them over other content
People spend more than 16 hours watching online videos every week, which clearly shows that people love watching videos, even educational and branded content! Videos are engaging and entertaining at the same time. This is the reason why people prefer to watch them in the first place.
Marketers believe that videos can easily increase the traffic to websites and that people are more likely to share video content with their friends than other forms of content, which means an increase in reach and engagement with your target audience.
Video content humanizes your brand and establishes a relationship with your audience. When people are emotionally triggered they are more likely to make a move forward, which can mean a purchase.
Videos are useful in email marketing and SEO
Videos are a great way to improve your email marketing ROI (return on investment); videos are worth each penny spent on emails. Why? Adding them to your emails makes them engaging and also saves the receiver's time. You'll be able to convey your information to them faster using video content. Due to their engaging nature, people may also view your email for longer and might end up clicking on your CTA. This can help you grow your sales and ROI.
On the other hand, Video marketing can boost your website's SEO with potential leads, investors, or clients visiting your website to check you out before making a final decision. Therefore, good quality and relevant video content on your website can improve your website's visibility. Videos are one of the top SEO techniques in 2021.
This leads us to the core of this article, what is the future of video marketing?
Each platform will have its unique video content
Creating tailored content for each specific platform will become increasingly important because each social media platform has its audience. Data will increasingly drive content strategy and optimization, while the speed at which video content is produced will continue to get even faster.
Video content will be a necessity
Platforms are starting to favor accounts that post video content, which is why video content will soon be a necessity for marketers to stay ahead in the competition.
Soundless videos that feature influencers will be the trend
In the upcoming days, the trend will be creating soundless videos with collaboration with influencers, who successfully use or demo your product/service in short videos. This way your video will pop up more frequently on your audience's feed.
Promotion via free video features will increase
If you are thinking of a way to increase your audience on social media, the answer is… video content. At this moment you can promote your brand/ product or service for free on TIKTOK and on Instagram through reels videos, so use these features wisely because they can help you obtain a wide exposure, even wider than you have ever thought.
In conclusion, keep in mind that the content you create and publish has the power to ensure your success, that's why publishing engaging and original content is the ultimate goal of any professional content marketer. Currently, the biggest trend is video content. So take your steps wisely.
Related posts