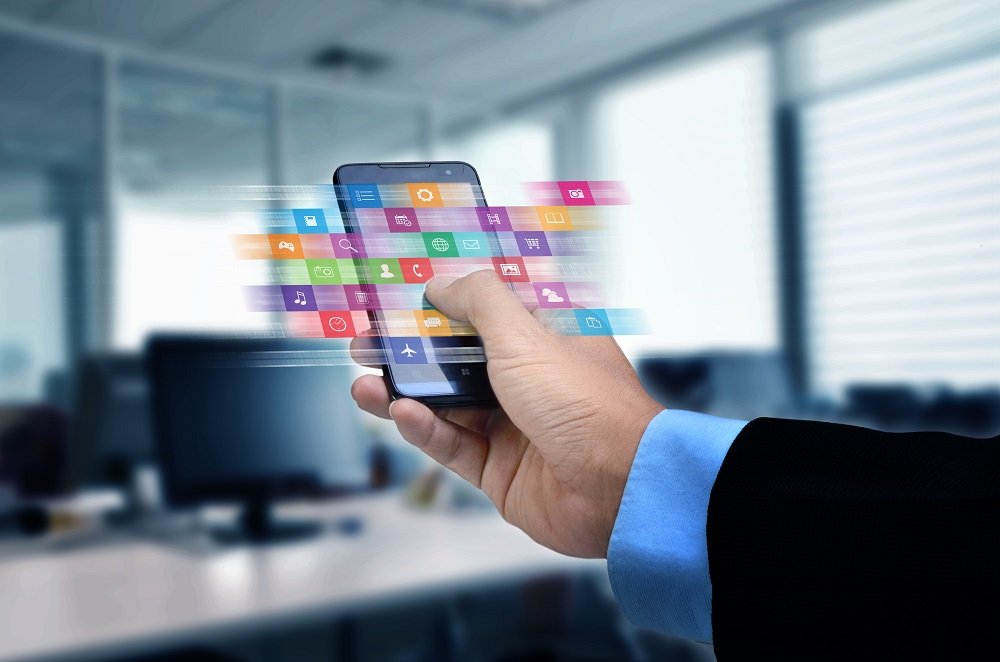 What is the first thing you do when you buy a new smartphone or tablet? Other than synchronizing your data (contacts, photos, and videos), you download your favorite apps!
Mobile applications are now a new medium where you can interact with your audience or customers. So if you are an entrepreneur in Lebanon or a businessperson aiming to expand their work don't miss this booming feature!
Beware, it is easy to create an app but the crucial step is not creating it, it is what comes after that… Marketing your app! Imagine this, you are a business owner and you have decided to invest in an app, your time, and your money, and then throw all this away by not getting the results you want;  in other words, only a few people are downloading it!
Why did you get such a result? Because you haven't promoted it as needed! That is why you should spend as much time promoting your products as you did in creating them. Yes treat your App as a product and introduce it to your audience.
You might step back because of what we have mentioned; because you don't want to deal with extra expenses, especially if you have a small business and you do not have a large budget to dedicate to marketing and promoting your app.
Beirut in will help you discover four tried and proven methods to guide you on how to market your app effectively and free of charge! If you follow these steps you will have a significant increase in your app's downloads and traffic.
How to create an eye-catching App?
Creating your app is phase one. It is crucial to create an eye-catching app. Why? Because according to statista.com there are around 2.6 million apps on Google play, and 1.9 million Apps in the Apple store, so you need to stand out from all this competition. How? The secret lies in the app icon! You need a unique icon shape for your app and a limited pallet of colors. A piece of advice, avoid using pictures and texts!
How to promote your mobile app?
The goal of a mobile app marketing strategy should be to acquire users that will not only drive repeat engagement but will also become loyal advocates for the product. In the below guide we will shed the light on four methods that will help you promote your mobile app.
Having a mobile-friendly website is a great method to promote your mobile app free of charge. There are two ways to do this; the first is to feature your app in an official blog on your website to introduce it to your audience and include a call to action at the end of the blog to invite them to download the app.
The second is to place your app on your website, which makes it easier for your audience to download it directly, or you can create a pop-up page that reminds your audience that you have an app.
It is important to mention here that there is a difference between a mobile app and a mobile website.
Use your social media platforms
The most effective way to promote your app is to announce the news and remind your audience about it on social media platforms, such as Facebook, Instagram, Twitter…etc. and don't forget to include a download link on your platforms to make the procedure easier for your audience.
We have a small secret to tell you, a piece of advice actually, videos are the most attractive kind of content. People love videos! Creating a short demo about your app and posting it on your social media platforms will have an impact on your audience.
Keep in mind that all you need as an entrepreneur and businessman nowadays is social media to promote your business worldwide.
Email marketing is a great way to promote your app, all you have to do is create a mailing list and send an updated email with your services and news to your users and don't forget to include the link to the blog that you have created about your app with the download call to action button.
It is proven that email marketing is one of the main features that drive customers to your platforms.
App store optimization (ASO)
Users usually find apps through search, which is why your app description is a key factor that you should focus on. You should focus on keyword relevance and search relevance. In this way, your app gets a better ranking and appears easily to users.
When we talk about ASO you need to keep in mind the following questions: is your app name catchy? Does your description include the highly searched keywords in your field? Do you have a positive rating?
To sum it all up, there are a lot of ways to promote your app. It all depends on whatever suits you and your objectives. The most important thing is to understand your target audience and set your marketing strategy accordingly.
Related posts