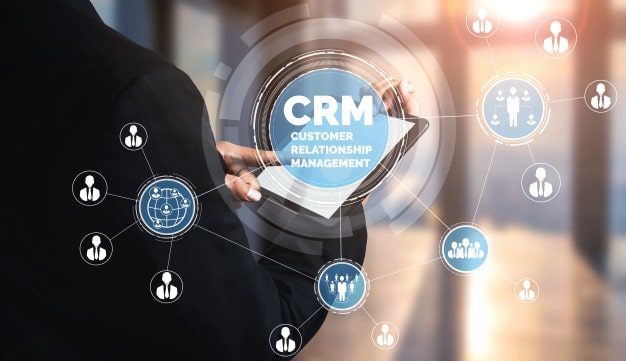 While it's imperative to realize the importance of mobile CRM for sales, a look back for a while is always worth the effort. For over 20 years or so, global teams have unleashed one major technology to help your sales force grow by leaps and bounds–Customer Relationship Management or simply abbreviated as CRM. Conventionally speaking, a CRM database has always been a befitting approach for tracking relationships, set up reminders and map sales pipeline, effectively. With advanced computing, CRM witnessed new dawn on the horizon, thus turning out to be more powerful with enriching features like optimizing sales funnels for improved analytical statistics worked on by leaders and managers. Nevertheless, like every good thing with blemishes, the system too encountered a flaw in the fabric. It was restricted towards being stationary, working from a PC. Subsequently, it threw a stumbling block in the way of a sales rep out in the field; being disconnected from the grand wealth of knowledge and information inside the office. In other words, flexibility and autonomy suffered vehemently affecting sales rates. With adults spending more than 3 hours per day on mobile devices, there is no denying how mobiles have been ruling the roost of communication and how one delivers on their business goals. In essence, any sales team embracing mobile CRM has been highly functional in impacting sales figures and boost productivity levels and further generate revenue from an existing client base. Here's a look at six significant reasons for adopting mobile CRM to help impact business for good.
What is Mobile CRM and why is it important?
Simply put, a Mobile CRM tool is a dedicated customer relationship management tool designed specifically for tablets and smartphones. Once you connect through a mobile CRM, it accounts for a sales rep to smartly access customer data through an app or via a browser backed by cloud-based CRM. As such, it allows for the sales team to work with real-time figures when dealing with prospects at large, when out in the field. Introducing mobile CRM across your ales team could usher in the following benefits:
Boosting Sales – With mobile CRM, a sales rep finds it easy to gain immediate access to a string of customer attributes –account history, product info, pricing as well as promotional stuff. Such a clutter-free approach not only helps close deals faster but also drives more value, as one doesn't have to waste time looking across product brochures and meeting notes, recalling the last conversation with a prospect. In essence, you establish a genuine and fruitful relationship to better chances of closing more deals in the future.
Enhanced data collection – When working as a manager, a mobile CRM helps deliver useful insights on-field activities and suggests allocating the best possible resources. Thus, any form of data collection receives an impetus when your sales rep makes use of mobile CRM to update customer info or submits a proposal. Accordingly, the management can check the same on a real-time basis, which enhances the ROI.
Reduction of Data Entry– With mobile CRM, one can make use of tech to greatly reduce data entry. One can use voice inputs to keep notes, add new contacts directly from a meeting or conference, import existing contacts from address books and connect seamlessly with newer prospects. Thus, it brings down the need to manually enter data and bring down the usual time to finish a task. If your sales team is a large one, chances are they might miss out follow up with a prospect, owing to the non-availability of updated data. With manual data entry, it only leads to the extra workload for admin staff.
Increased Productivity – A mobile CRM functions to open the floodgates to increase productivity level by implementing core technologies, like integrating contacts and calendar. As such, it saves a great deal of time for a sales rep to receive alerts for an impending meeting or notes related to a prospect without switching across multiple apps. Moreover, a mobile CRM app also offers a glimpse of weekly or monthly sales agenda to help reps optimize client touchpoints like nowhere else. Some of the most popular mobile CRM examples include Zendesk, Salesforce, and Hubspot CRM or custom and dedicated CRM solutions like BiCRMto name a few.
Extremely BYOD Friendly – With ever-evolving tech, one can't afford to fight the trend of being BYOD (Bring Your Own Device). Not only it helps a company cut down its cost from buying devices for employees, but it also offers satisfaction to the user. A mobile CRM seamlessly syncs information across all mobile devices, thus enabling a company to allow sales reps to use their own choice of device, which is a newfound trend in sales CRM tech.
Better Customer Service – Customer service is often looked at as an integral part of the sales team. Given the fact that sales are never the ending line, the goal for all businesses at large is to emerge as a brand that has a band of loyalists who are bonded by a sense of commitment and value that your company offers. Hence, it is vital that one adopts a well to do mobile CRM which would enable an organization to communicate with customers fast, respond to queries and complaints and convert a prospect with ease.
Wrap up
Mobile technology has surely transformed the very way CRM is being used. As such, standing in 2020, having a mobile CRM app for your team and customers is far from being an option. The more your business becomes connected, the greater your chances become to close more deals, generate greater revenue, grow more efficient in allocating resources and boost productivity in the long run. With customer experience gaining prime importance, mobile CRM features also account for effective social listening to help a brand evolve positively. With mobiles steadily contributing to shaping communications across all spheres, the above benefits should act as guiding principles for any business to invest in mobile CRM. While your sales reps will be better equipped with a tool in hand, your business will always be mobile and always be closing like never before. Do you use mobile CRM already? What are your thoughts? Drop us a line below. We would love to know from you!
Related posts