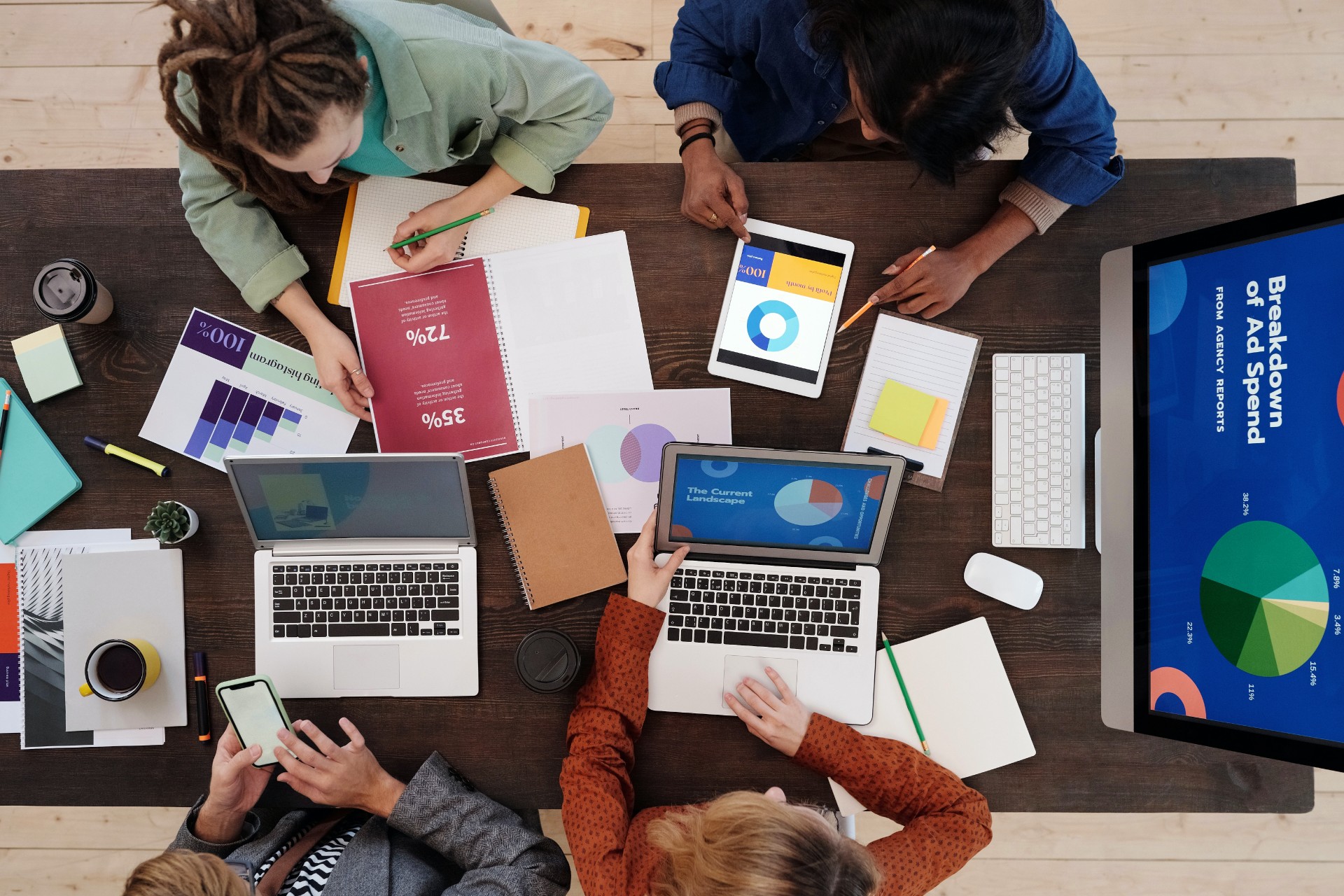 Social media has evolved rapidly in the past few years, and what began as a desktop or a laptop experience shifted to mobile phones and tablets; as a result, users took their communities with them wherever they went.
Social media platforms nowadays are not only used by individuals to connect with friends and post personal pictures and thoughts but also by firms and companies who understood the importance of digital transformation and e-commerce business.  In other words, Businesses took advantage of this new consumer mobility by serving their customers' new ways of buying goods and services.
This leads us to an important fact, the majority of businesses know that they have to be on social media but they don't exactly know what to do. All businesses need to create a social media marketing strategy and operate their social accounts in a thoughtful way.
What is a social media strategy?
Social media strategy is a detailed plan that answers the what, when, how, and why for all the content you post on your business's social pages. It guides your actions and lets you know whether you're succeeding or failing. The more specific your plan is the more effective it will be.
Why is social media strategy important?
Setting a social media strategy helps you save a lot of time; because you don't need to spend time figuring out what to post.
It is essential as well to build a strong online presence and make sure your goals are covered and target your audience more effectively.
Other main benefits of creating a social media strategy: increasing your brand's awareness, building engaged communities, and selling products and services.
How to build a social media strategy?
We have listed below 6 key elements you should take into consideration while creating a social media strategy:
It is very important to set your goals, and determine what you want to achieve from your presence on social media because without goals you can't measure your success. For example, if you use LinkedIn to drive traffic to your website, you can measure the number of clicks.
Your goals should be S.M.A.R.T: specific, measurable, attainable, relevant, and time-bound. On the other hand, they need to fit into your business planning as a whole.
The most common goals are: increase brand awareness, increase and boost sales, grow the fan base and improve ROI (return on investment).
Choose and understand your audience
This step is vital; knowing who your target market helps you create suitable content. You should know the demographics and psychographics of your target market, like age, location, average income, and interests.
When you figure out who your social media audience is, you should find out on what platforms they spend their time. Why? You need to be using the same social media networks as your target audience and don't waste your time on platforms they don't use.
Knowing your competition and checking your competitor's social media platforms is more important than you think. Why? Your competitors may focus on specific platforms and put little effort into others; if your audience uses these platforms you can enhance your presence on them and save a lot of effort.
For instance, one of your competitors might be influential on Twitter but have a weak Facebook presence. In that case, it may pay you to put more resources into Facebook rather than competing head to head on Twitter.
To be successful on social media, you need to choose your content wisely. Make sure that everything you post is working to support your business goals.
There are several rules regarding social media content marketing, like the rules of thirds:
– One-third of your content promotes your business.
– One-third of your content shares ideas and stories from like-minded businesses.
– One-third of your content is personal interactions with your audience.
The most important thing is to determine when your audience is online to post your content; otherwise, they may never see it.
Customize your content to fit each platform
Social media channels are not identical that is why you should customize your content accordingly.
For example, your message and content on Twitter should be short. Tweets with images perform far better than those without. Facebook posts can be longer. Short videos perform well on Facebook. Instagram is an image-based social network, so you need to share interesting, relevant photos, and short videos. YouTube is perfect for long-form videos. It is preferable that YouTube videos follow an overall theme.
Social media platforms usually have analytics tools to provide you with data related to your performance. For example, you will find an insights section for your Facebook page and analytics sections on Twitter and YouTube.
It is important to track your success, if you are producing popular, well-shared content, create more of that type. If your content doesn't perform so well, take note of what does work, and adapt your social sharing to focus on the kind of material your followers preferred.
Related posts