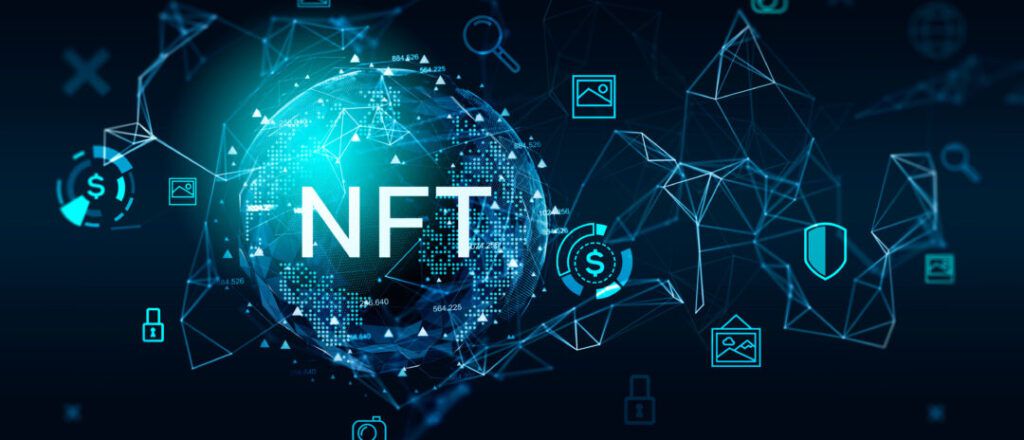 Your brand becomes more visible by being seen, shared, and talked about on social media, and what better way to achieve that than to experiment with one of the hottest trends this year? That's right, we're talking about NFTs.
But, before we go on, what is an NFT exactly?
A non-fungible token (NFT) is a digital asset recorded on the blockchain. Simply said, any digital property can be turned into an NFT, and when you buy an NFT, you are purchasing ownership of this digital property, not just a license to use it. Each NFT has its unique metadata that distinguishes it from any other, allowing sellers as well as buyers to verify authenticity and ownership.
A cartoon of an animal, a virtual pair of shoes, a music album, a tweet, and a virtual plot of land are all examples of items that have been sold as NFTs. This might seem random to those who are not well versed in this field, but those who know very well that these tokens hold so much power — if and when used correctly. For this reason, brands are starting to explore the potential of NFTs as ways to increase visibility and reach.
Reaching a bigger audience
The launch of an NFT can be an exciting opportunity for brands that want to reach larger audiences and increase brand visibility. The ongoing NFT trend grabs the attention of those who are curious to know more, those who want to invest, and those who are already investing.
Building brand value
Brands can take advantage of this trend by creating a sense of exclusivity and rareness in what they offer. This often drives more engagement and leaves customers eager to know and have more. NFTs can be used in several contexts: for example, digital products can be turned into loyalty programs and rewards.
This was the case with Clinique, the beauty brand that launched a competition to win a limited edition of NFTs. Instead of selling the tokens, Clinique gave customers the chance to receive NFTs by pushing them to engage with the brand. The winners were then eligible for "smart rewards", which included both physical products and invitations to events. By doing so, the beauty brand managed to build — if not redefine engagement, strengthen customer loyalty, and stay relevant by taking part in the trend.
Reaching the right marketplace
Nowadays, multiple NFT marketplaces and trading platforms have been developed to allow users to share their art and encrypt it with no highly technical skills required. Part of making your NFTs visible involves making them easily accessible to the users, and tapping into these marketplaces is the right way to go as they represent a growing niche for creators to share art and interact with a community of collectors.
There's an array of marketplaces to choose from, but the most prominent marketplace as of 2022 would be OpenSea. It's known as the first Ethereum-based marketplace, which has recently set a new record of more than $5 billion in monthly NFT transactions.
Takeaway
The nature of NFTs makes them a dynamic and innovative tool to be used in digital marketing. Granted, it's a high-risk, high-reward investment but, if used correctly, NFTs can be an incredible opportunity for businesses to build brand visibility and strengthen customer loyalty in ways previously unimaginable.
Related posts