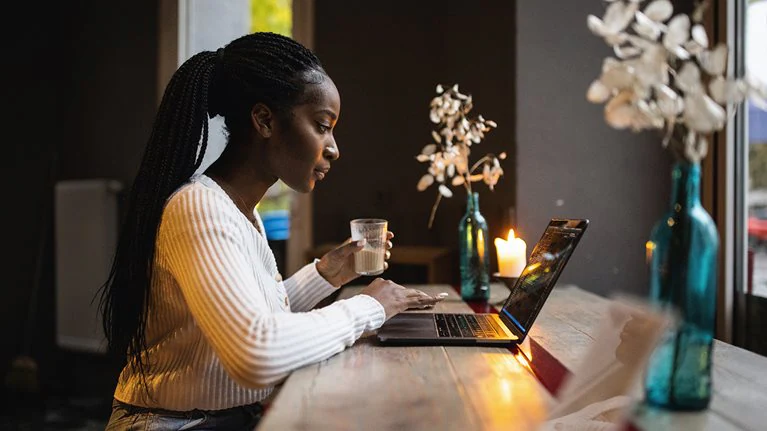 A couple of years back, we would always wonder what it would be like to step into immersive digital experiences, what it would be like when the physical and digital finally intertwine. Well, the day has most certainly come, as the dawn of the Metaverse is upon us.
The metaverse — this word that we keep on hearing almost every day, is often linked to the gaming industry and tech giants, but did you know that the fashion industry is also tapping into the trend?
Luxury fashion brands such as Balenciaga, Burberry, and Gucci have already established themselves in the metaverse by launching NFTs in collaboration with popular online gaming platforms such as Fortnite and Roblox.
But, there's more! 
Fashion brands are exploring the potential of virtual fashion in ways that don't necessarily have to do with the gaming industry, whether it's by launching their NFT collection or holding fashion shows in the metaverse — yes, you read that right!
Metaverse Fashion Week
Shortly after fashion month in the real world, Decentraland in collaboration with luxury marketplace UNXD — the company that recently played host to Dolce & Gabbana's first NFT collection, hosted the first-ever Metaverse Fashion Week on March 24, and everyone was invited!
Brands and investors were able to buy digital plots of land to house shows with live music, after-parties, and pop-up stores for thousands of virtual visitors. Virtual avatars walked the runway, showcasing NFT collections from brands like Dolce & Gabbana and Hugo Boss that you can shop for or even let your avatar wear. There was no need to buy tickets for the event, you just needed to have an Ethereum wallet to be able to purchase wearables.
Amid all the hype, brands are rushing to showcase their creativity in this limitless virtual world, and it seems like fashion brands are in the lead. After all, why wouldn't they be? The concept of digital wearables is quite appealing — particularly to younger generations who give a lot of importance to their avatar's presence and appearance in the virtual world.
Related posts