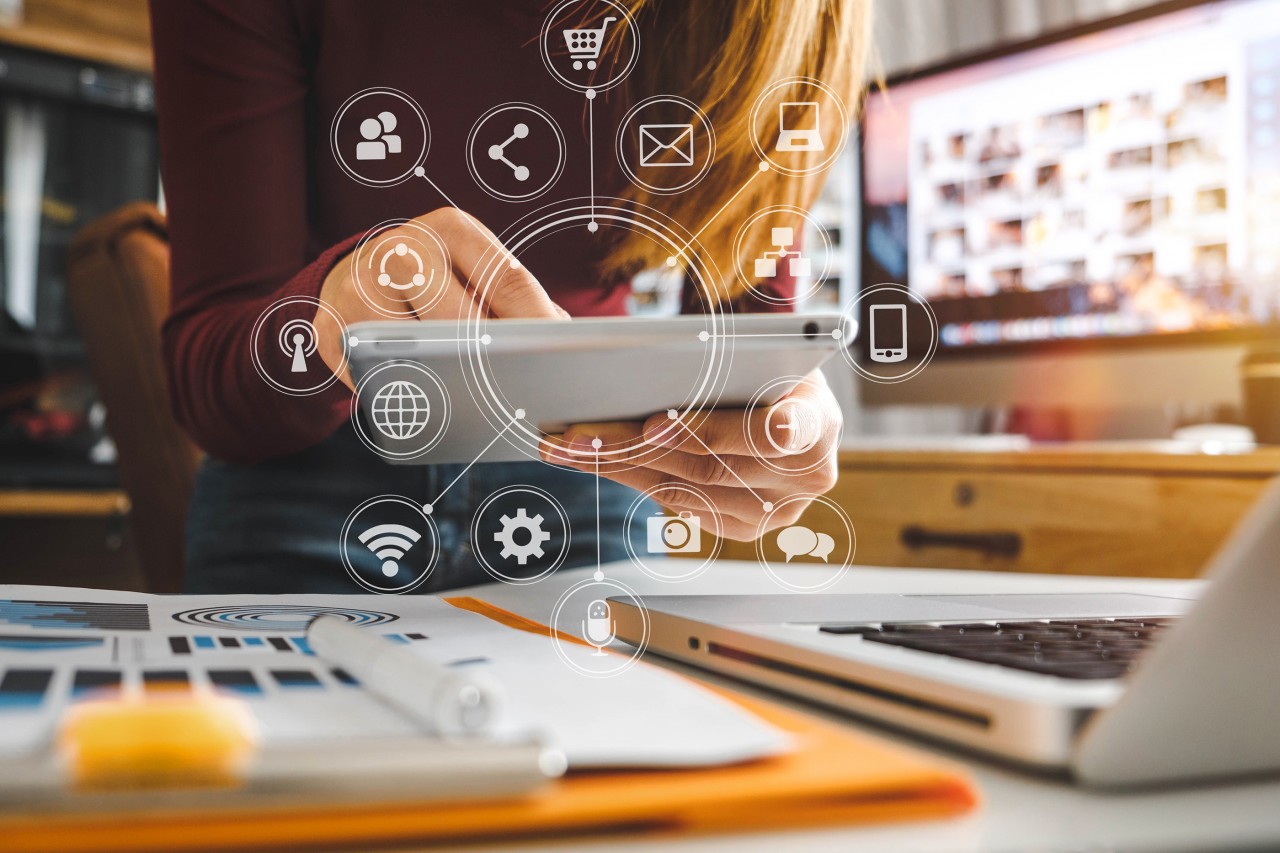 The most frequent question all business owners ask is "how can I grow my business and reach more customers?"
Because really what's the point of having a highly efficient product if your message is not getting across to your target audience?
Commercials, billboards, newspapers, magazines, etc have been the most used means of advertisements. But in 2022, where both adults and children post videos of them dancing to music in hopes of becoming internet sensations, it is no surprise that people are drifting away from all that was traditionally used and leaning toward technology. This switch toward social media and technology have also affected the business industry in which digital marketing has skyrocketed recently.
What is Digital Marketing?
Any marketing that occurs on the internet to promote the brands and products of a company is considered digital marketing. Business owners use digital channels such as social media, email, search engines, online videos, and other websites to connect with current and potential clients.
Here are 5 ways in which digital marketing is important for your business:
Traditional advertisements are both time-consuming and expensive. It is more affordable to use online platforms, for example, Facebook, to advertise your brand with greater reach for a bigger audience than to use magazines, billboards, daily newspapers, etc.
In the virtual world, things proceed faster; a message is just one mouse click away from reaching a broad audience. Publishing advertisements on social media and websites takes a few seconds, on the other hand, it takes days to develop and print a flyer or a week to place it in a magazine.
Customer service is an important aspect of digital marketing. Through online mediums, business owners can engage with their customers more effectively. You can answer their queries, resolve their problems, and respond to customers through social media posts, reviews, and emails. You can seek opinions and update your audience on company news. This engagement also shows that you truly care about your customers' concerns, thus ensuring your customers have a positive experience with your company.
With digital marketing, you can easily gather data about your clients and the frequency of views your website gets per day to monitor your company's progress.
Traditional advertisements rely on your target audience being physically present to recognize the ad. Whether it is by reading the newspaper, watching a commercial on TV, noticing the brochure, etc, all means need for your potential client to be at the right time and the right place to have your message delivered successfully. Nevertheless, it is much easier in the virtual world. In using digital marketing to promote your brand, in a few minutes you can immediately reach out to thousands of users on online platforms and websites. You need to keep in mind that each person is connected to the internet for at least an hour per day.
Traditional marketing is still used and is proven to be effective. But if you want your business to grow faster with higher profits and more clients, consider switching to digital marketing since it is the future of business.
Related posts