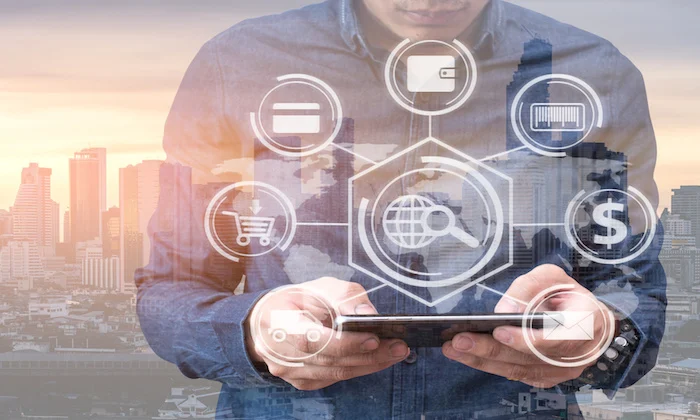 As simple as it is to search, purchase, and receive a product, it is easy to attract the right audience to receive the amount of attention your business receives online. Although traditional commerce might have its advantages, it is time to jump onto the everchanging wagon of the online world to ensure your business's profitability and longevity.
With e-commerce businesses exploding all around the world, you might be asking yourself; how can e-commerce benefit a business? What does it bring to the table that a physical shop cannot. In this article, we list a few of the pros building an e-commerce website will bring to your small or large company, as compared to traditional commerce shops.
The World in the Palm of Your Hands
Welcome to your new global playground. While traditional commerce businesses tend to focus on the physicality of their market, an e-commerce business challenges these obstacles for you. Sell your products and services to whomever you want, wherever they are. As long as they have access to your website, the world is truly your oyster.
SEO and Marketing Strategies to Extend Reach
Ditch the face-to-face advertisements and relations, and focus on what truly matters; search engine visibility. Get yourself on Google and all various social media hot topic pages by strategizing your marketing technic, posting online constantly, and using various SEO keywords and analytical tools that best suit your targeted niche.

Automation to Save Time and Expenses
With less employee salaries, space rentals, and billboard advertisements, profit by investing in lifting your organic search visibility and social media ads. In addition, with the right tools available on various e-commerce website platforms, automate the shopping, buying, and shipping processes to give you more time to focus on more important strategies for your business.

Customized Promotions with Data Insights
Customer data is everything you need to ensure your business provides the best customer experience, feedback, and communication methods. With e-commerce, collecting and analyzing valuable data has never been easier. Constantly better your business and ensure a customized approach to promotions and advertisement for each of your clients, as well as recommend the right products that fits their purchase histories, to expand your profit and build stronger relationships with your clientele.

Open 24/7, No Matter What
Unlike the opening hours of traditional commerce stores, e-commerce businesses relish in the fact that an online website is constantly available no matter the time of day. In addition, just like what happened with the pandemic, e-commerce websites never go offline and are always present for customers to surf and purchase from.

Quick Go-to-Market Time
Without the hassle of setting up a physical store, an e-commerce business goes online in a matter of seconds. With the plethora of available platforms that help you build your own website, it is up to you to decide when your online store kicks off. Also, if you decide to go for selling on a large marketplace, like Amazon or eBay, all you need to do is create an account and you are ready to sell.
New Customers
With the availability of large marketplaces, you now can reach new customers and widen your targeted audience base by exposing your e-commerce store to different people. As previously mentioned, there is no geographical limitation that will stop you from gathering as many new clients as you possibly can. Take advantage of various marketing strategies and push your business to the stars.
Now that you know how beneficial an e-commerce business is, what are you waiting for?
Related posts