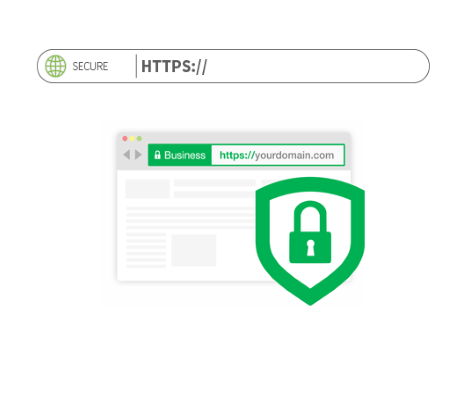 With the launch of Chrome 68, July 2018, Google is now calling out sites with unencrypted connections or SSL certificates installed, as "Not Secure" in the URL bar. This change flips the way how Chrome displays the security of sites on the address bar.

Earlier, websites that deployed HTTPS-enabled encrypted connections had a green icon and the word "Secure" in the URL bar.

HTTP sites had a small icon that you could click for more information, to see "Your connection to this site is not secure. You should not enter any sensitive information on this site (for example, passwords or credit cards), because it could be stolen by attackers."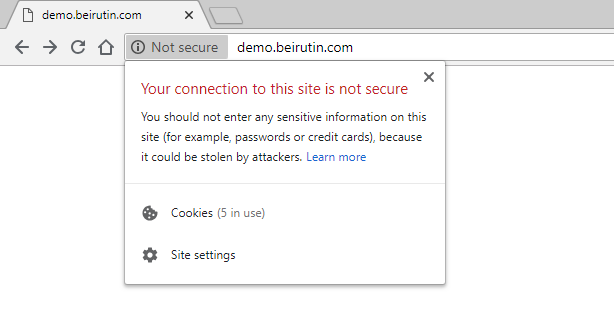 You can go to https://beirutin.com/web/web-hosting/ssl-certificates to read more about SSL certificate benefits and also request to secure your website.
Related posts