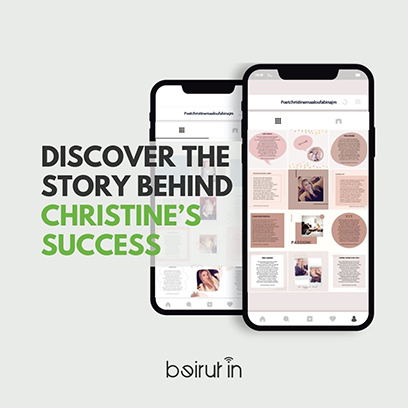 Who is Christine Abi Najm?
Christine is a Lebanese American singer-songwriter, poet and journalist, and music composer.  She started writing when she was 10 years old. Writing and music are some of her passions!
Strategy and partnership approach
"Beirut in" is helping Christine with everything related to design. We manage her social media poetry page and take care of her digital ads campaigns. We create cover photos used for her albums, books, and music distribution companies. We created around 60 poetry videos for her audiobook.
Provided services
1-  Design
2-  Social media management
3-  Social media ads
4-  Video creation
Results:
We are in constant collaboration with Christine. She trusts "Beirut in" team for taking care of her social media image, her designs, and her ads campaign. Christine is involved in the process. We created a special identity for her on social media and targeted different countries.
Related posts