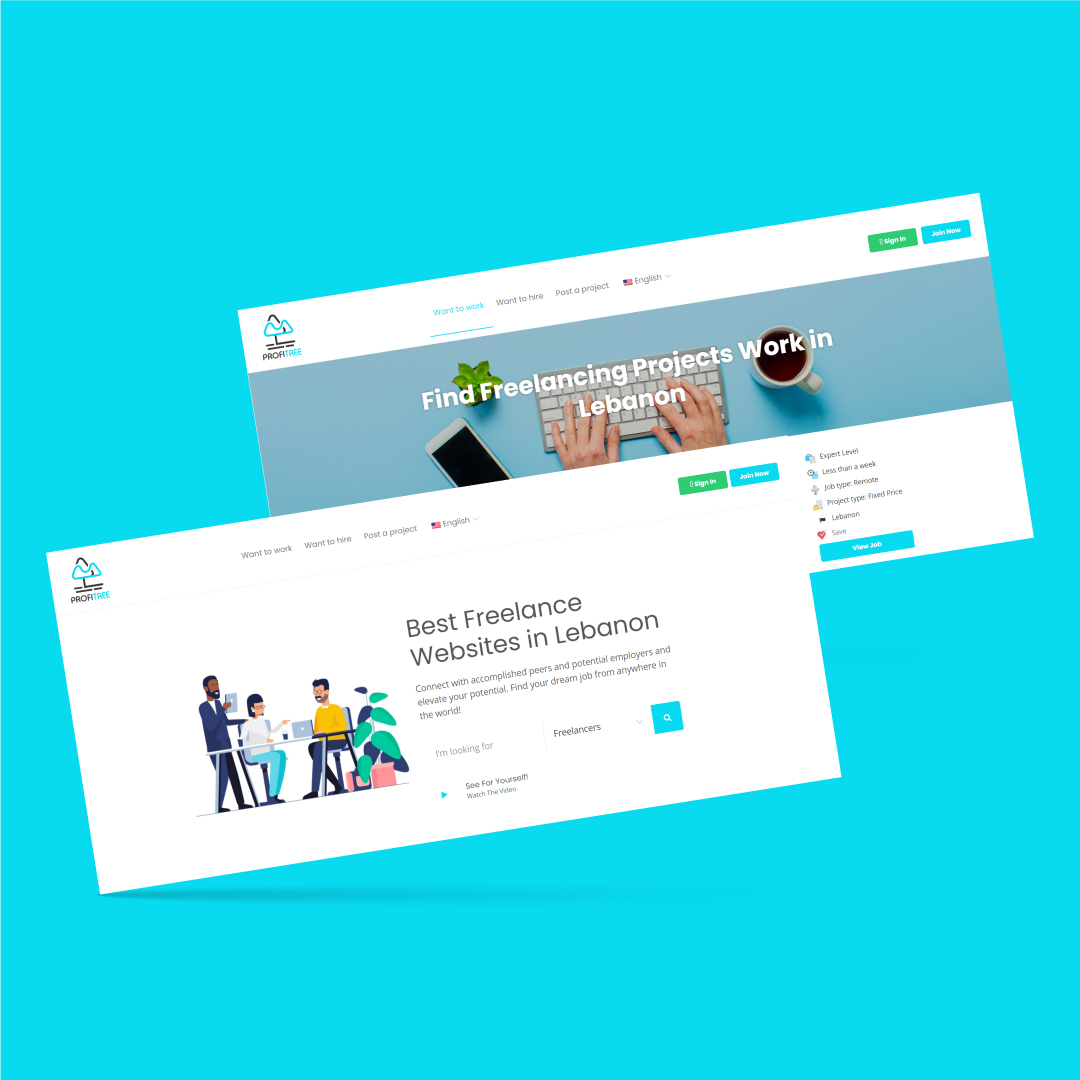 Who is Profitree?
Profitree is a freelancing website that helps freelancers and businesses connect and work with each other.
Strategy
"Beirut in" listened to the requirements and analyses that the client provided so we can rethink the whole process to brainstorm the features that can be beneficial for the platform. Our first approach was consultancy. We developed a social media strategy: we studied the audience, researched the right keywords, we held the SEO from writing articles, making the website search engine friendly and user friendly to target a specific audience in the region.
Partnership approach:
We acted on behalf of Profitree to collaborate with Profitree's development team who was already working by that time. When the previous companies couldn't deliver, we involved our team in the development and the web design processes including all the copywriting required in the website and the translations in order to finalize the project.
Provided services: clickable
1-  Consultancy
2-  Web design
3-  Web development
4-  Social media campaigns
5-  Digital marketing
6-  SEO
7-  Google ads
8-  Copywriting
9- Translation
10- Hosting
Results:
We delivered the project on the deadline. The client was involved in the process. We created a special identity for the client on social media and targeted different countries.
Related posts