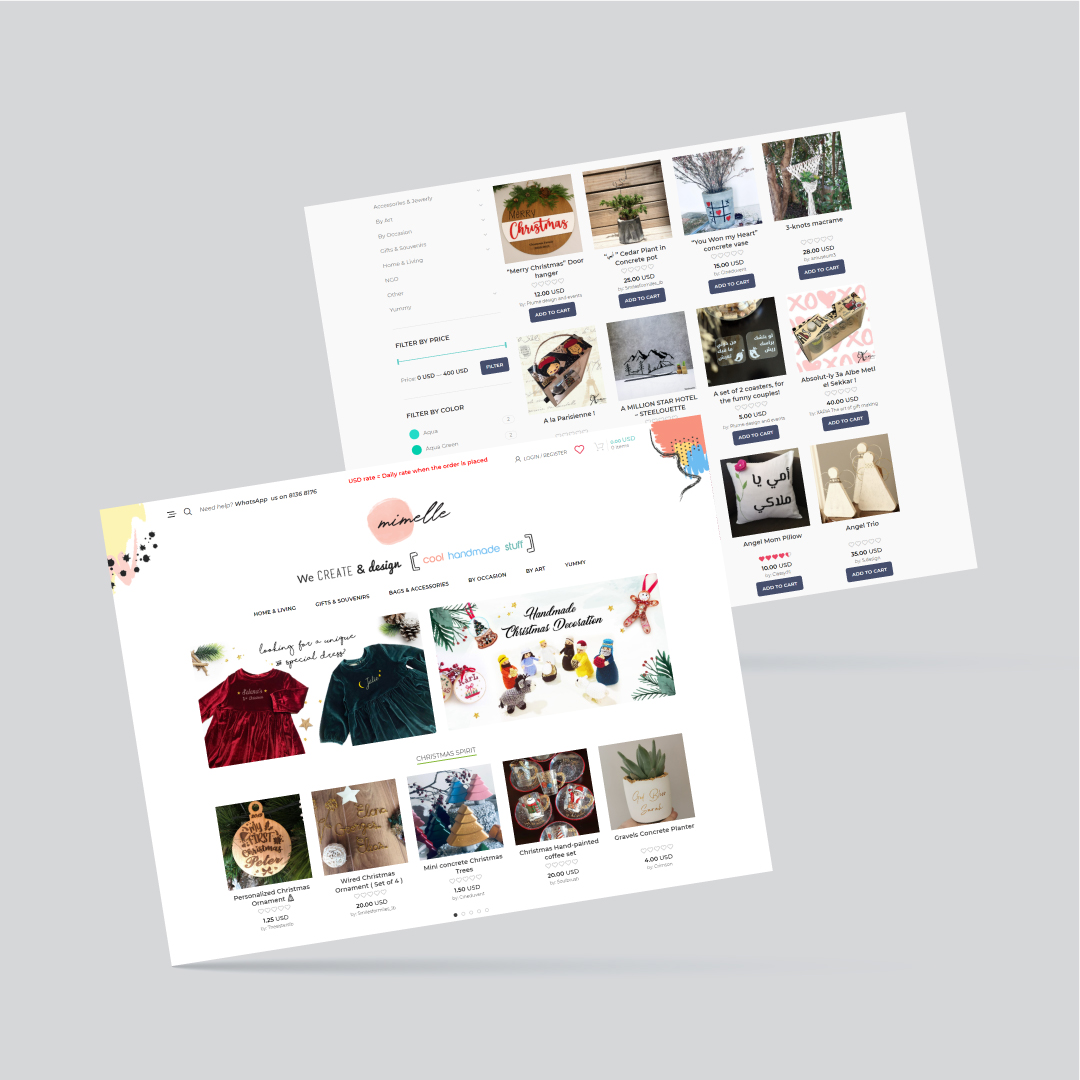 Who is Mimelle?
Mimelle is an online marketplace that empowers handmade sellers to connect to the world. The platform connects them with thousands of buyers looking for something special with a human touch.
Strategy
It was challenging to create such a platform for the Mimelle team with all the requirements and needs for the three sections: administrative, vendors, customers.
"Beirut in" team did the analysis and developed a strategy in order to come up with the right plan before moving to the design and development phase.
During the design and development phase, the team tended to add features to the platforms even though it was not in the Mimelle team's requirements.
Partnership approach:
We analyzed any previous project attempts; we were present in the launching event to announce the marketplace and we trained the vendors about the website's functionality and how they can sell online easily with Mimelle.
Provided services: clickable
1-  Web design
2-  Web development
3-  Web hosting
4-  SEF
5-  Mobile website
6-  Consultancy
Results:
Up to one hundred vendors were registered on the platform during the launching. The website was properly launched on the deadline. Mimelle team was happy that they can handle their marketplace from their dashboard so they can supervise the vendors, products, pages content, customers and manage orders. They can also listen to the vendors and customers through the chatting system.
From their side, vendors were happy to manage their stores, products and orders through their own dashboards.
As for the clients, they can have their own accounts, order online, customize their products and send a picture of their requirements directly to the vendor. They can track their order and go back to the history of invoices and orders.
Related posts